SCF EXTRACT FROM THE SEEDS OF NIGELLA SATIVA (BLACK CUMIN SEED) STANDARDIZED TO CONTAIN THYMOQUINONE
Nigellin®
The Most Revered Medicinal Seed for Health and Wellness
Nigella sativa, popularly known as 'Black Cumin Seed' is one of the most revered, health-promoting seeds in the history of mankind, with its positive benefits known for over 3,000 years. Various healing properties of Black Cumin Seed are mentioned in the Qur'an as 'blessed food' and also referenced in the Bible. Black Cumin Seed has been used by Asian herbalists and the Romans for culinary purposes for centuries.
Throughout recorded history, Black Cumin Seed has been used extensively as an herbal remedy and as a food condiment around the world.
Sabinsa has improved upon the goodness of Black Cumin Seed by isolating the most active compounds through super critical fluid extraction and offers it in AMBER, ONYX, and PEARL grades.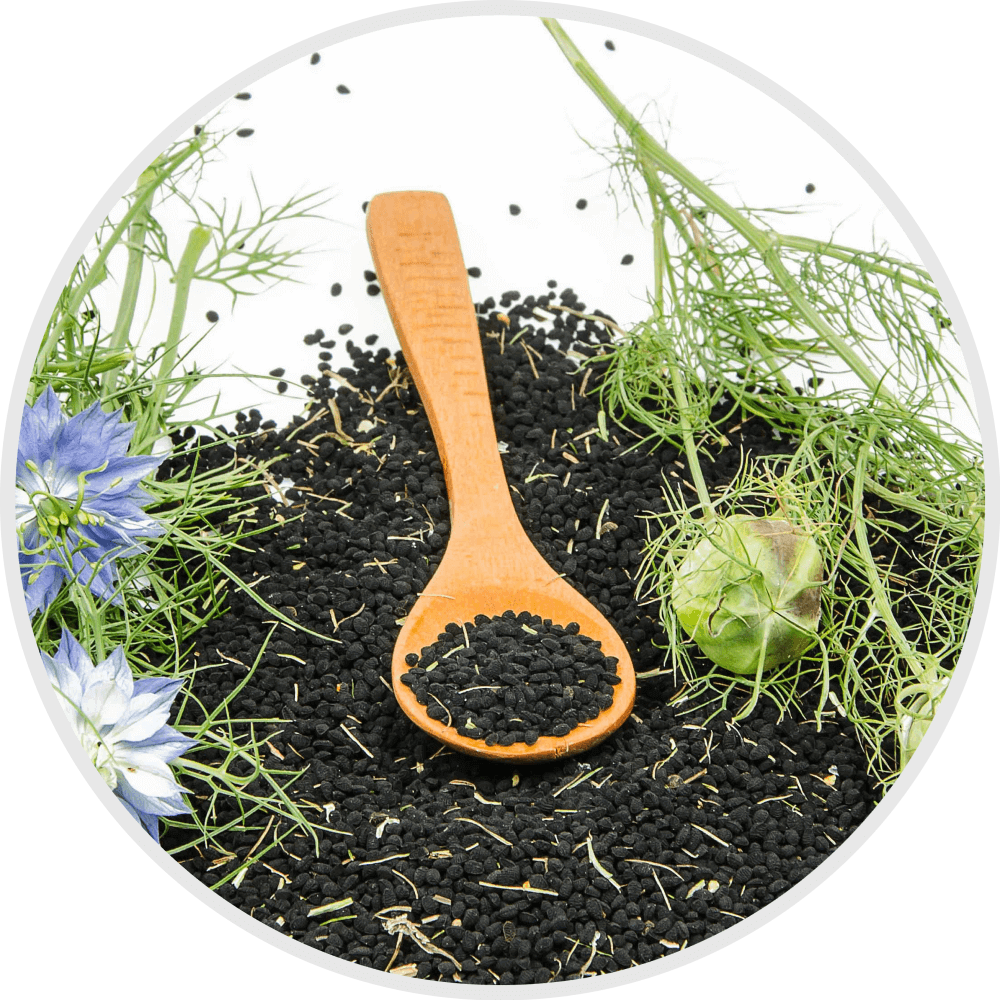 BRAND NAME
Nigellin®
COMMON NAME
Black Cumin Seed extract
BOTANICAL NAME
Nigella sativa
DESCRIPTION
Brownish-yellow oily liquid (Amber)
Black-grayish color powder (Onyx)
Off-white color powder (Pearl)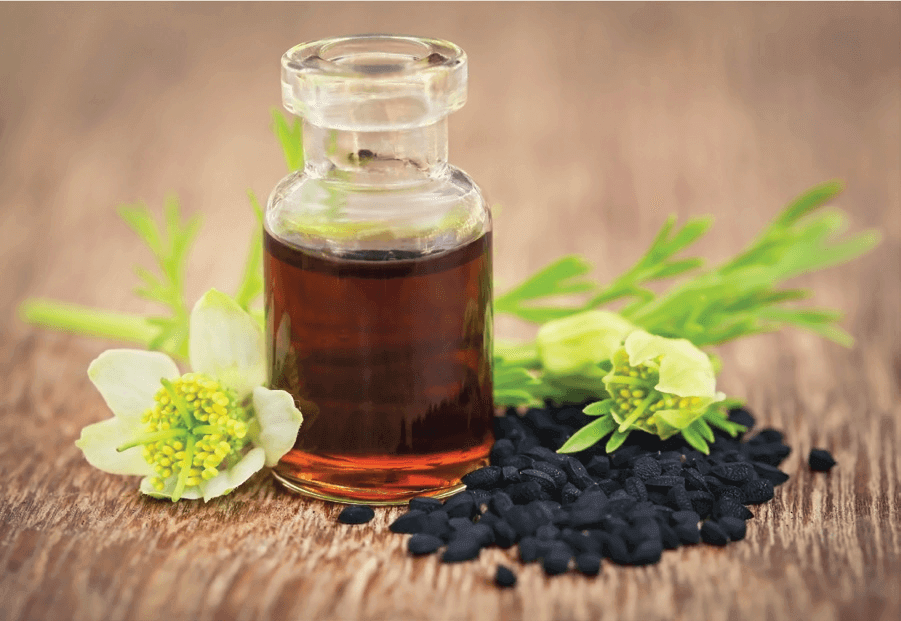 Research
Extensive research has been conducted during the last 40 years further validating Black Cumin Seed's potential health benefits. Most encouraging are studies citing Black Cumin Seed extract can support general functioning of the immune system, as well as brain, and liver health (Ahmad et al., 2013).
The immune modulatory potential of the Black Cumin Seed extract may be attributed to its constitutive bio-actives with inhibitory potential against inflammatory mediators release from human immune cells (T-lymphocyte and monocyte cells) as well as their bronchial dilation properties*.
Product Information
Content of Thymoquinone
(

by GC

)
Not less than 5.0% w/w
(

on anhydrous basis

)
Shelf-life
2 years
Storage Condition
Store in an air tight container at room temperature
Certifications
Kosher & Halal Certified
Site Qualification
FSSC 22000, NSF GMP, FDA-inspected